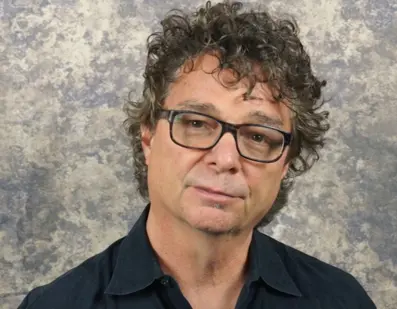 SEO Services, Digital PR, and Content Marketing Specialist
Bill Threlkeld is an SEO services consultant and Digital PR specialist. Over a three-plus decades career in traditional and digital marketing, I have developed a reputation in the digital marketing environment as SEO services, digital PR specialist, content marketing specialist, and strategist.
My expertise is in efficient SEO, PR, and content marketing to help clients gain greater visibility and website engagement and results.
The integration of SEO services and PR is what I call Digital PR. Digital PR is the process of creating and sustaining an influential presence on the digital web.
This presence is strongly driven by a progressive approach to SEO with the integration of various forms of content across media platforms, including written, graphics, video, audio, and social media.
Prior to starting my own Digital Marketing and SEO services consultancy over six years ago, I held in-house senior management positions for leading tech companies, including j2 Global (NASDAQ:JCOM) and Harman International (NYSE:HAR).
I also spent 13 years at one of the largest independent IMC (Integrated Marketing Communications) agencies on the west coast as Vice President, PR. During that time, I managed tech, music, and travel accounts.
Born and raised in Memphis, Tennessee, I am a graduate of the University of Memphis (BA International Business) and The Musician's Institute in Hollywood, California. One of my passions is playing and recording music, and I currently play and write music with a roots-blues band in LA, The Terraplanes.
The Content Distribution
Ecosystem and SEO Services
The Content Distribution Ecosystem, or CDE, is my signature approach to optimizing content in order to rank higher and create more engagement with the content itself. This interconnectivity is an essential component for success in digital PR.
The Content Distribution Ecosystem is based on the principle that "flat" content — that has no other contextual links or associations, a single blog post for example — has little to no value in ranking or creating visibility for your brand service or product.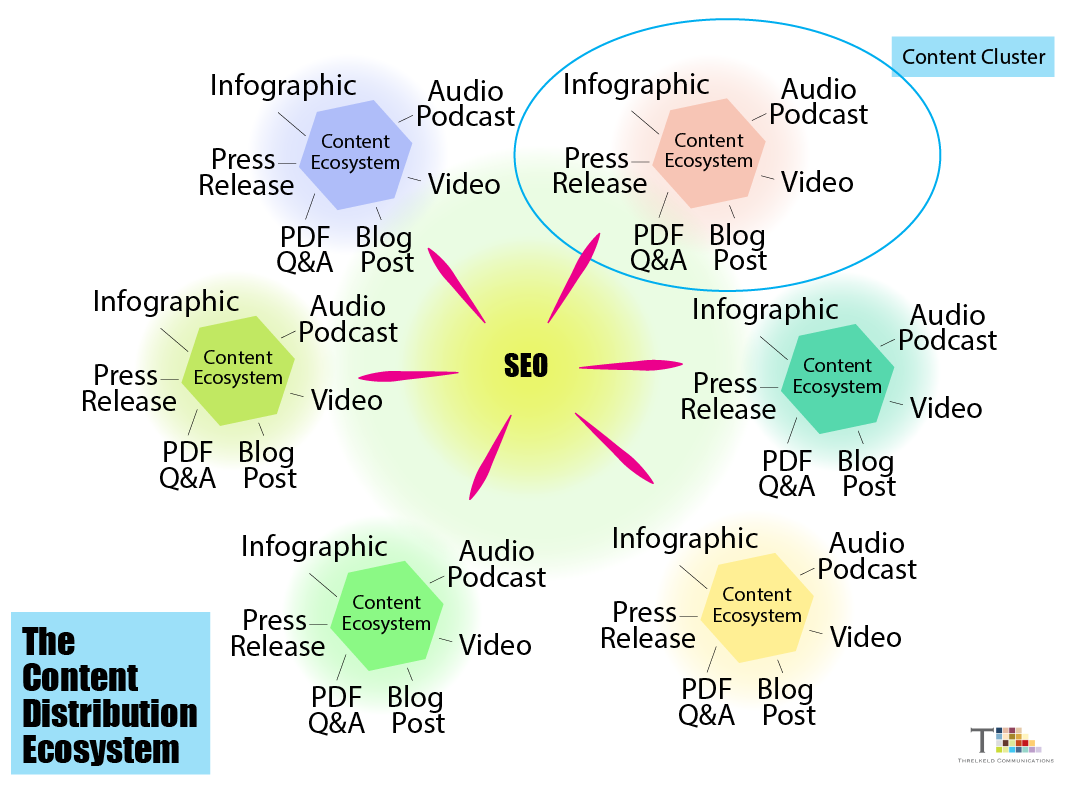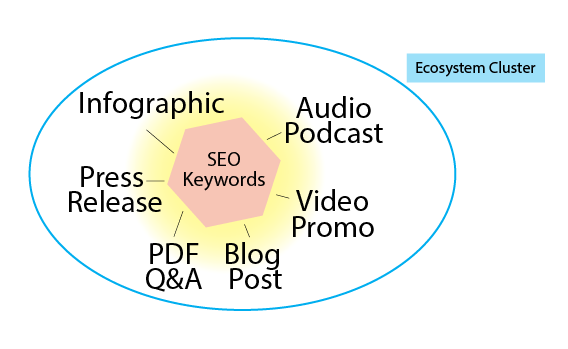 What is a Content Cluster?
Over time, the CDE uses a series of connected content "clusters" that maximize the value of backlinks and/or interconnectivity between various media (web page, video, graphics, audio, etc.).
The CDE content campaigns I create typically include multiple components that mirror the same message, with interconnecting backlinks across content platforms.