Three Marketing Mistakes You're Probably Making
May 1, 2017
/
/
Comments Off

on Three Marketing Mistakes You're Probably Making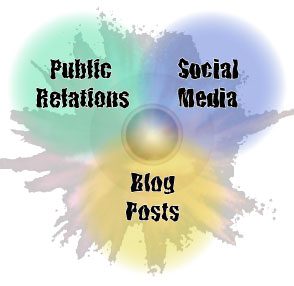 Three marketing mistakes many people make have to do with the areas of Public Relations, Social Media, and Blog Posts. In this blog post, I'll discuss these three problem areas in more detail.
Public Relations
In many companies, a public relations program consists of drafting a press release, sending it to a list of journalists, and posting it on the newsroom of the company's website. This approach is akin to "if we build it, they will come." It's a feel-good tactic, because pushing out information about a product or service feels like you're doing something. But increasingly, the singular press release approach is ineffective and probably a waste of money.
To understand this point, let me add some context. Traditionally, a press release served the purpose of informing the media – primarily reporters – of "news." This news could be about a new product, service, upcoming event etc. The press release was then put on the newswire, a pathway of sorts that delivered the information to a select group of reporters via a private, subscription only network.
When the Internet came along, newswire services opened the feed to distribute these press releases widely via the web. This meant that a press release, which was historically intended for reporters' eyes only, now became a public editorial piece.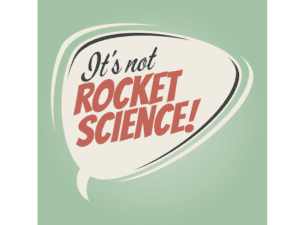 Many of the traditional news outlets who had an online presence, such as the Wall Street Journal, Los Angeles Times, USA Today had cached news sections on their sites that received these newswire feeds directly. So, if your release had gone via a newswire service such as PRNewswire, BusinessWire, etc. it generally appeared in search with the major news outlet as the primary domain. This gave the news greater weight and value because of its association with these premium branded news outlets.
This also caught the attention of Google, whose business is primarily optimizing search and delivering relevant links to those searching on particular keywords. Google decided that the content appearing via newswire feeds on these cached sections was not relevant. So Google changed its search algorithm so that the news on these cached sections of the major news sites no longer appeared in search.
Overnight, this rendered the value and impact of a single press release distribution via the newswire almost irrelevant. Add to that the fact that most companies have an online newsroom with very little, or very old news. This gives a visitor the impression that not much news is happening with the company. So, the online newsroom section ends up hurting marketing efforts as opposed to helping.
So, do press releases still have value? The answer is yes, particularly when used as part of an integrated editorial ecosystem approach to content. This is a branded content approach, where the press release is part of an editorial ecosystem published by the company. Each component of the editorial ecosystem, whether it be an audio podcast (ie a customer interview), video, blog post or press release, has the thread of the core communication strategy in it. This means that when someone reads a press release and clicks on a link to a podcast with the same messaging strategy in the press release, it gives the press release much greater impact, and value.
Social Media
The explosion of platforms like Facebook, Twitter, Instagram and LinkedIn has radically changed the way companies think about marketing to customers. But, like the companies who issue a singular press release and wait for sales to start rolling in, most companies are making serious mistakes in the approach to social media.
In a nutshell, the reason most social media campaigns fail is because companies forget that the word "social" is an integral part of the definition. As a result, these companies use platforms like Facebook as one-way communication mediums (much like an enhanced newswire), posting endlessly about their company, products, services etc. paying no attention to putting effort towards engaging with people – through comments, questions, etc.
This approach is also like the "if we build it they will come" mentality. What happens is that there is an initial burst of excitement about posting on Facebook. An intern or junior level marketing person is put in charge of running things. Sales don't increase, visitors start making negative comments to the posts (which either get ignored or deleted) and gradually the posts get farther and farther apart. It's easy to spot companies that have taken this approach. Just visit the company Facebook page and look at the consistency of posts over a 3 to 6 month period. Better yet, look at the bold ignore-ance by companies of people asking questions or for help with customer service.
If you see bursts of posts followed by weeks of silence you know the company does not have an integrated communication strategy that can maximize the value of a social media platform. This highlights the fact that the reason for starting social media in the beginning was based on a flawed strategy.
So, does social media have value as a marketing communications strategy? Like the integration of press releases in a communications program, the answer is yes – if the social media approach is used to support or reinforce the components of an editorial ecosystem, or branded content approach.
For example, take the published press release and create a short video version of that news item and post it directly to your Facebook feed. Or better yet, set up a Facebook Live session where you can present the news story in the press release directly on Facebook as a live streaming session. This enhances the value of the press release because someone who watches a video on the news item and becomes interested is very likely to click to a link on a company newsroom page.
In this example, the social media platform has pushed the person to the website greatly building the value of the brand because of the exposure. Additionally, if the Facebook pixel has been added to the website, this opens up a whole new world of opportunities because you can now re-market to that person on Facebook based on the fact you know they showed interest in the content of your press release.
Blogs
The final component I will touch on is the blog. Like social media, most companies misuse the blog platform. Similar to what you see with social media, the company will get excited about blogging, posting press releases and other company centric items on the blog. Sales don't spike, writers get busy with other things, and all of a sudden there are weeks between blog posts. And then months.
Again, the good intentions of this approach have ended up harming the brand because a visitor comes to the blog section of the website and sees no new posts for six months. To that visitor, this conveys that nothing new is happening, or that the company has nothing to say. And an opportunity is lost.
While a company blog is a great place to republish company news and press releases, it should be much more than that in order to really have impact. For example, let's assume you have some really smart people in your company – those who are experts on an industry topic. Why not set up a thought leadership strategy, utilizing the knowledge base that exists in these individuals? They don't even have to write the blog (although some will, and this can be very impactful).
Take away the fear or threat of these people having to write a 500 word blog post and do a 20 minute sitdown interview with them. Record the interview and send that recording to one of many very affordable transcription services that exist on the web now. Then reformat the transcribed interview into a Q&A that you publish on the company blog.
Utilizing a company blog for thought leadership can be very effective in helping position the company as a leader against competitors. And this is especially the case when the blog is part of an editorial ecosystem approach.
So there you have it. Three marketing efforts you may be doing that you might need to rethink. If you'd like to discuss how to shift to an editorial ecosystem approach in your content marketing program, please send me an email.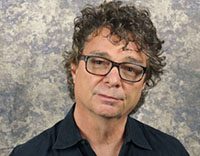 Bill Threlkeld is president of Threlkeld Communications, a content marketing and public relations agency based in Santa Monica, California. Threlkeld Communications specializes in integrated editorial ecosystem campaigns that utilize PR, Social Media, Blogs, Audio, Video and Email Marketing.