What Is PR Link Building?
March 13, 2022
/
/
Comments Off

on What Is PR Link Building?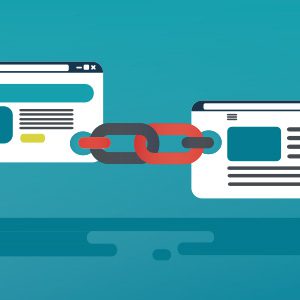 PR Link Building is the process of using public relations techniques such as press releases and media pitching to secure valuable editorial links that direct back to your website. This SEO backlink-building approach is a key component of a Digital PR strategy.
What is Digital PR?
Digital PR is the process of creating and sustaining an influential presence on the digital web. Digital PR specialists use PR tools such as media relations, pitching, and press release distribution to "earn" (as opposed to paying for) backlinks that align with your SEO strategy.
Notice there are two key criteria in this definition — creating AND sustaining. It's important to remember that just creating a link or influence is not the only goal. It must be sustained, meaning that it keeps its relevance and influence over time. The sustaining part of the definition is where ongoing SEO and digital link maintenance makes a big difference.
What is Link Building?
Link building is a vital component of any successful Digital PR SEO strategy. High authority backlinks, those that come from reputable and well-trafficked websites, are greatly favored by Google, Bing, and other SERPS, Search Engine Results Pages.
In the broader picture of a content marketing strategy, Digital PR and Link Building go hand in hand. This integrated approach to content is also sometimes called a Content Distribution Ecosystem model of content marketing. The Content Distribution Ecosystem centers around keyword-connected content, including web pages, blog posts, videos, audio, and social media posts. Learn more about the Content Distribution Ecosystem.
In a Content Distribution Ecosystem, backlinks are the connective pathways that turn individual pieces of content such as a blog post, video, infographic, press release, etc. into an integrated, coordinated content campaign that Google can analyze and rank in search from a consistent-themed content campaign perspective.
What are SEO Backlinks?
An SEO backlink is created when another website links back to your website via a hyperlink in a story or copy. Keep in mind that not just any backlink is an SEO relevant backlink. Google's algorithm analyzes a range of criteria to determine if your content and the link coming to it will help you rank higher in search.
Key Factors For Quality Backlinks
Relevance

First, the backlink must have relevance to the page it is linking to. So, if your website is about coffee roasting techniques, and a backlink from a mountain bike buyer's guide website links to you, it won't help you from a ranking standpoint. The two topics — coffee and bikes — don't have contextual relevance.
Authority
Second, if the backlink does have relevance, but is coming from a website that is low authority, meaning it is not updated regularly and performs poorly in search, the backlink won't help much either. This is because the site linking to you doesn't carry much weight or prominence in the broader web ecosystem.
How PR Helps with Relevance and Authority
A good SEO PR outreach effort will take both of these two ranking factors — relevance and authority — into account when pitching outreach occurs. A seasoned Digital PR professional will use a media database such as Muckrack or Cision to identify the highest quality journalists and outlets to pitch with regards to your product or service.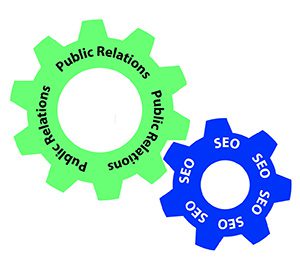 These services are constantly updated with journalist contact information, coverage areas, and even show a list of recent stories the journalist has posted so the PR specialist can do research before pitching the journalist.
By qualifying the outlet and the writer ahead of time, a savvy PR specialist will avoid the "pray and spray" technique some marketers use, which is essentially spamming a list of journalists and bloggers with a generic press release, hoping someone picks up the pitch and generates a backlink.
Why is PR Important to SEO, and Vice Versa?
An effective Digital PR program will result in measurable, consistent high-quality traffic coming to your website from relevant links. What makes a link relevant? It's when a search engine such as Google is able to detect that the backlink from a high authority site linking to your website has a consistent theme and topical relevance to the content on your linked page.

One key reason why PR is important to SEO is that it is essentially non-paid, third-party endorsement of your product, brand, or service. This means that high-quality, highly authoritative backlinks can't be paid for, they must be "earned." These backlinks are considered earned with an editor or influencer mentions your company, brand, or service/product because it adds value to readers.
To understand this concept of third-party earned backlinks further, think about how much traffic to your site high-quality links from a site like Wall Street Journal or Forbes could generate. Unlike some spammy sites or blogs, these well-known sites aren't in the business to generate income by selling links. They earn revenue from ads and other promotional sources, leaving the editorial pure from the influence of pay-to-play methods used by other sites with less authority.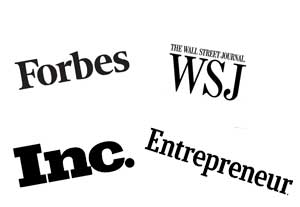 To be sure, getting a non-paid link from a highly authoritative site like Wall Street Journal or Forbes is not easy, and it can take time. The pitch has to align with the writer's storyline and fit the context of the story, otherwise, the journalist or editor won't want to include it because it dilutes the potential impact of the story.
But if the Digital PR Specialist has done his/her homework and research, landing a pitch in the sweet spot that grabs the journalist's interest, that effort can result in a high authority backlink that will continue to index and bring benefits to your site for years.
Measuring the Value of PR Backlinks
One of the benefits of the digital publishing world is that everything is measurable. And when it comes to understanding the impact that a PR link-building effort can have on your search rankings, it's important to have key metrics in place, and updated on a regular basis so you can see trends.
Before deciding what you'll measure in a PR link-building campaign, think about what your key goals, also known as KPIs (Key Performance Indicators) are. Here are some examples of things you can measure in a digital PR link-building campaign.
Measuring Traffic to Your Website
The best PR links are those that come from highly relevant websites and link directly to your home page, or better yet, a relevant landing page on your website.
So, using the coffee roasters example above, if a journalist is writing about coffee roasting and the section of the article is talking about the proper temperature to roast beans at, a high-quality link would be one back to a page on your website or blog that talks about that what roasting temperature is best for the perfect bean.
Let's talk about anchor tags for a second. An anchor tag is the blue underlined block of copy that you click on to hyperlink to another page or website. Technically it's a hyperlink, but not all hyperlinks are created equal.

In SEO, the words used in the hyperlink text have strong relevance as a ranking factor. For example, in the coffee roasters page, an effective anchor text might be:
"Knowing the ideal temperature for roasting coffee is essential for having the perfect bean for the perfect cup of coffee."
Notice a few things about this anchor text and why it's much more effective than a simple "Click here" link, which is what we see all too often.
By having strongly associated keywords to the main topic ("roasting coffee") in the anchor text, the referring outlet is giving Google a good signal that the page being linked to is highly relevant and authoritative.
For this reason, a skilled Digital PR specialist will not only track mentions and pickups of story ideas pitched, but will also note what anchor text is used to link to the desired page. And, in many cases, if the linked text is not as relevant and desirable as expected, a savvy Digital PR specialist will reach out to the writer or editor and make a request to change the anchor text.
This change request may not always work, but it does work more often than might be expected. So just with this simple step, the SEO value of the backlink secured through PR outreach becomes much greater.
Measurement in Google Analytics
Digital PR requires familiarity with Google Analytics for writing press releases or drafting pitches. This is because Google Analytics captures and reports a wealth of data that report on how successful a PR link-building campaign was in driving engaged traffic to a website or landing page.
Here are a few Google Analytics metrics to watch with regards to a link-building campaign.
New Users
The New Users metric in Google Analytics reflects if the person who visited the website from the anchor text link generated from the PR link building outreach has ever been to the site before.
Google can tell this because every time a new visitor comes to your site, Google "cookies" that person. This means that Google places a small piece of code on their computer which tells Google that that person has been to the site once.
Generating New Users to a website through a PR link-building campaign is the holy grail of the Digital PR outreach process. If the website is well designed and optimized, these new users are potential new customers that likely never would have found the website if it wasn't for the effective PR link-building campaign.
Average Session Duration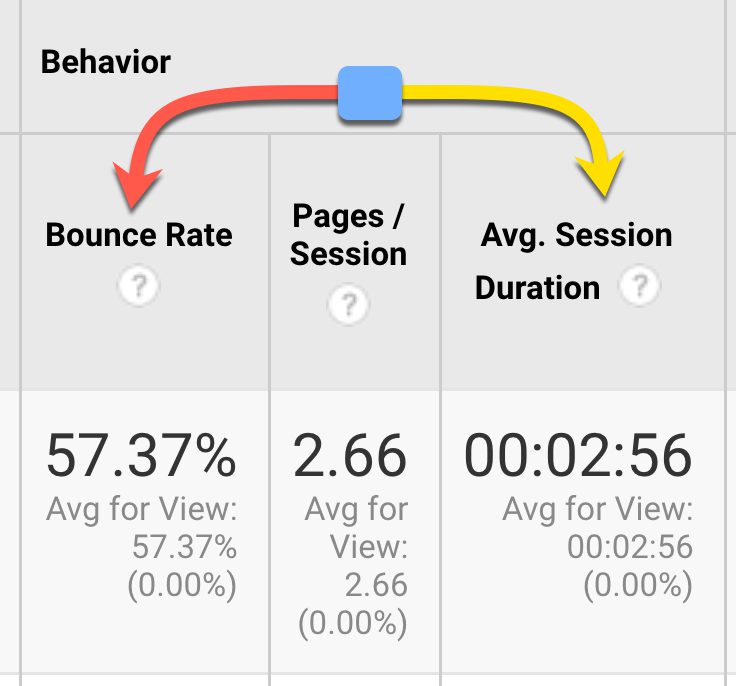 This metric, also measured by Google Analytics, is pretty much what it sounds like. It tells you how long the visitor, whether a New User or a recurring visitor spent on a web page. Obviously, the longer a visitor spends on a page of the site, the better, as this indicates a level of interest in your product or service that could become profitable.
A subset of Average Session Duration is a measurement gauge known as "Bounce Rate." A Bounce gets registered in Google Analytics if the visitor spends very little time on the page (usually less than 30 seconds) or doesn't engage with the page, such as clicking a link or watching a video.
Watching Bounce Rate with regards to Time on Site can begin to give you a full picture of how qualified the traffic coming from a PR link is. By filtering out the Source/Medium of the page in Google Analytics and reviewing traffic coming in from the page/pages associated with the PR outreach effort, you can really begin to put a value on the effectiveness of your PR link-building campaigns.
How to Get Started With PR Link Building
PR link building represents the new era of PR, what is known as Digital PR because of the focus on creating and sustaining an influential presence on the digital web through linking relevant content together across various websites.
A digital PR specialist generally has a background in traditional public relations and is skilled at knowing how to connect with qualified journalists and keeping them engaged throughout the pitching process, which can take days, weeks, or even months.
The first step is to identify the themes and topics your product, brand, or service most fits with and then begin brainstorming pitch ideas around those topics.
Use free tools like Google Search to find articles and blog posts that already rank well for these topics and analyze them: what keywords seem to be used consistently; what headlines and sub-headlines seem to be common and the most eye-catching; what outlets and writers seem to cover the topics regularly.
In other words, start with research. Find out what's working for other brands and find the similarities. By not trying to re-invent the wheel on the strategic approach, you can spend more time on the mechanics of implementing a PR link building approach that works for you to drive increased traffic, and eventually new customers, to your website.