November 14, 2018
/
/
Comments Off

on What is Digital PR?
In this blog post, I'm going to talk about Digital PR, what a Digital PR consultant is, and cover a few key points about what Digital PR is — and what it isn't — and how Digital PR differs from Traditional PR. This will be a basic overview. In a future blog post, I'll go into more detail on some of the technical differences between the two methods, such as the importance of SEO, Backlinks and Keyword Strategy in a Digital PR program.
What is a Digital PR Consultant?
A Digital PR consultant is a specialist in the practice of integrating traditional PR methods, such as media and influencer relations, with the process of SEO. A Digital PR specialist focuses on the process of creating and sustaining an influential presence on the digital web for clients.
For this reason, a Digital PR specialist needs to have strong writing skills (so content gets read, watched, etc., as well as strong keyword and keyword phrase integration skills. The integration of keywords and keyword phrases into content, particularly if its part of a content cluster or content distribution ecosystem, is a hallmark of a good Digital PR specialist.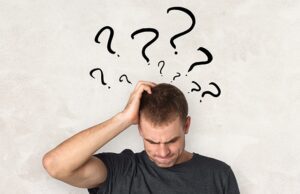 How Is Digital PR Different from Traditional PR?
Historically, Traditional PR has been purely deadline driven. It's focused primarily on outreach to editors and influencers based on the speed of getting a pitch or news release out quickly and beating the competition to the pitch angle or story. Traditional PR is often marked by a focus on cold call pitching to editors and writers, and this is known as media relations, with the component of fast-paced pitching and speedy activity driving the process.
Digital PR is also deadline-driven and recognizes the need for speed — that requirement that news and new product information get into the market as quickly as possible to maintain relevance. But a major difference between Digital PR and Traditional PR is a keen focus on ROI that enhances the concept of speed and incorporates the component of velocity.
Most of us are aware of the importance of speed, or reaction time, with regards to marketing communications. Speed is the rate at which a pitch or press release gets to editors and influencers. Velocity also centers around the concept of speed, but with the added component of direction. Velocity is defined as speed in a particular direction, and this is the major difference between Digital PR versus Traditional PR. It's a more focused and directed approach, with speed remaining a key ingredient.
Another way to put this is that Digital PR is a much more efficient approach, with greater value because the ROI can be measured, where this is difficult to do with Traditional PR.
Digital PR uses digital tools and services to identify the optimal places for outreach — the direction to go with your efforts if you will — as opposed to relying on guesses or perceptions on which direction to go with a pitch. Traditional PR is the style of PR that has been practiced for decades, and it typically centers around the distribution of a press release announcement.
In a Traditional PR outreach effort, a press release announcement is first drafted. Next, the press release gets distributed one of two primary ways.
Should I Use the Newswire For Digital PR?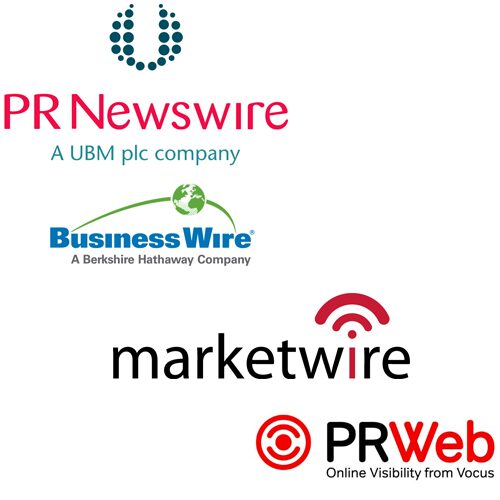 The first is via the newswire. Newswire services have been around since the days of newsrooms and an environment where editors got breaking news information sent directly to them via a discrete stream known as the newswire. Newswire services such as Businesswire, PRNewswire, Marketwire, PRWeb, and others have cropped up over the years to provide a way to distribute news via the newswire.
With a newswire, you pay to have your press release uploaded to the newswire feed and the press release would then be distributed, eventually reaching an editor or writer. If that editor or reporter deemed the information relevant, it might get picked up and run as news.
As the Internet developed into a robust broadcast medium, the newswire gained popularity with marketers because the feed was also distributed via the Web directly to mainstream news outlets. This content was automatically placed in new sections on many online sites. So, for instance, if your press release went via the newswire, it might also appear in the online version of USA Today or the New York Times.
The benefit of this direct-to-source distribution approach was short-lived, however. A few years ago Google decided that those news releases distributed via the newswire and picked up by outlets via the Internet were no longer deemed as credible news sources. So Google changed its indexing algorithm which meant that news distributed via the newswire was no longer picked up online. And this happened almost overnight, catching many marketers off guard.
Even though the newswire's primary benefit as a digital distribution medium dropped with the non-indexable nature of news releases, newswire services had a business model to maintain, so cost for the newswire remained high while the value dropped significantly, and quickly.
Even though the value of the newswire as a news distribution source has diminished, many companies still resort to the newswire as part of a PR program due to a lack of understanding of how to get news out. So, for many companies today, the use of the newswire falls in the category of, "…it it feels like I'm at least doing something to help promote my brand…" But the reality is there's just very little value in the newswire these days, especially as a news distribution mechanism.
The second way press releases are typically distributed in a Traditional PR approach is via blast email. And much like the newswire, this is typically a shotgun-style approach to media outreach that, in theory, puts the press release in front of key potential influencers. But the problem with this email distribution approach is that there is a lot of waste in terms of those recipients on an email list who either have no interest in the release or ignore the email altogether because of the blast distribution approach.
Typically these blast emails are sent to legacy internal PR media lists that are kept in a spreadsheet, and the reality is that, with the turnover in the reporting/media pool an all-time high today, these lists become out-of-date very quickly. So much of this type of email distribution effort is wasted.
Also with regards to results and results measurement, Traditional PR coverage has typically been quantified by what's known as "Outputs." Outputs is essentially a listing of places where coverage appeared over a given period of time. In the past, measuring and reporting Outputs as a measure of ROI was better than nothing, especially for clients who wanted to understand some of the benefits that PR was delivering.
Speed Versus Velocity in Digital PR
As mentioned earlier a key benefit of Digital PR versus Traditional PR can be seen through the differences between speed and velocity. Also as mentioned earlier, speed is the rate at which something is able to move. By definition, speed is one-dimensional — it doesn't take into account the direction of the speed.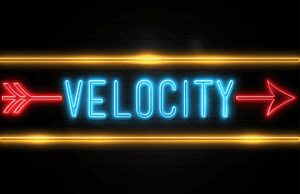 Velocity by definition is the rate at which something moves in a particular direction. So velocity is a much better measurement of the impact of PR outreach because it takes into account a course of direction along with the pace of activity. So Digital PR is all about PR moving with speed in the right direction. The right direction means focusing on, identifying and connecting with influencers that you already know have an interest in the subject being pitched and a history of writing about this topic.
Digital PR is based on the process of using digital tools and methods to efficiently identify current opportunities for coverage. The key word here is efficiently. The ability to identify relevant opportunities in the media, whether that's via a roundup story of products or services in your sector or placement of a press release in a new product section of a leading B2B outlet is a primary benefit of digital PR over traditional PR.
What's the value of identifying coverage opportunities based on past articles? The answer to this question and Digital PR's ability to address it lies with the principle of Positioning. By definition, your brand's position in the marketplace has its greatest context with regards to competitive brands and products in your space.
A key principle of positioning is this: "Companies don't position products and services … audiences do." So your position in the competitive market is heavily determined by that of your competitor's place in the competitive landscape. So, when an article such as a roundup story showcasing primary products in your category shows up and you're not listed, that is a positioning problem.
Digital PR has the ability — through the use of digital tools and services — to identify where this type of coverage is occurring and to address the gaps in those places where your brand or product may not be appearing. For example, let's say your company makes Bluetooth keyboards for use with tablets or iPads. And a roundup story on the best Bluetooth keyboards on the market appears on a site like reviewgeek.com. And let's say that your product was not included in the roundup story.
In a Traditional PR effort, there's a good chance that this opportunity would go unnoticed because media digging and uncovering of opportunities such as this is not generally part of a Traditional PR program's scope of work. But a Digital PR consultant would use a service such as BuzzSumo to scour the media landscape for articles on the topic. And once found, the next step would be to locate contact information for the Review Geek writer. Most Traditional PR consultants don't have a way to identify writers like this except to do manual searches on Google, which can take a significant amount of time and eat further into the into the retainer fee.

Using a Digital PR media database tool like Cision, a Digital PR specialist or consultant could search for a list of writers associated with the outlet. Once a targeted writer is identified, an email pitch and press release can be sent informing that writer about your Bluetooth keyboard model and brand.
Oftentimes, the writer will appreciate the outreach, creating the opportunity for that writer to go back and edit the article to include a link to your product. So this is an example where initially coverage on your product did not appear but using Digital PR tools and processes to identify an opportunity and follow up with outreach resulted in highly valuable PR coverage.
One more important thing to note with the Digital PR process. Let's say you pitch an editor via email and after the story was published. Now what? In a Traditional PR environment, you cross your fingers and hope that the pitch email got opened and read. You have little to no insight on the editor's interest in the pitch in this case.
In a Digital PR approach, you would use an email service with the ability to track email opens on the backend so you would know if and when the email had been opened. This would lead to valuable insight into the increased awareness opportunities created by the email on that subject … if you know an email has been opened by an editor or influencer, this means your follow-up pitch call or email can be more productive because you have insight into the recipient's awareness of the subject.
Additionally, by using trackable linking services such as bit.ly in your press release or email pitches, you can also gauge the level of knowledge or interest that an editor has taken with regards to the pitch subject. So if you see the email has been opened and trackable links have been clicked, it's relatively safe to assume that the editor has taken an interest in the subject, and this opens a door for additional coverage and conversations down the road.
Digital PR Tools and Services
Finally using digital services such as SpuFu or SEMRush you can analyze key opportunities for increased backlink and keyword content development. One of the primary benefits of Digital PR in the web publishing era is the benefit that backlinks offer once a story has been published.
These backlinks bring greater ranking value to your website in the Google search ecosystem, which means that your successful Digital PR efforts are not only driving additional traffic to the website but increasing value in the Google search ecosystem at the same time.
So in summary, whether it's a Traditional PR approach or Digital PR approach, both are focused on the pure value of what PR brings to the marketing mix, and that's generating non-paid third-party endorsement coverage of your brand, product, or service.
And while Traditional PR has worked well for this in the past and continues to have some value in today's content-rich environment, Digital PR has emerged as a much more robust and effective way to create and build awareness for your brand or product and help move the needle in a measurable way towards the sales and marketing goals that that you set.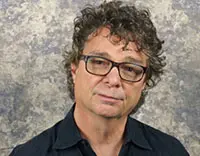 Bill Threlkeld is president of Threlkeld Communications, a digital PR consultancy based in Santa Monica, California. Threlkeld Communications specializes in Digital PR strategy and tactics, with a focus on integrated content campaigns. This approach to Digital PR is known as the Content Distribution Ecosystem, a unique content approach that synchronizes and integrates PR, Social Media, Blogs, Audio, Video, Email Marketing and other content marketing components for systematic distribution and measurable results.